Best for Travel
ZappBug Heater
Heat is the solution trusted by professionals to eradicate bed bugs. Heat is a simple and reliable solution for peace of mind.

Professional heat treatments can also cost thousands of dollars, displace you from your home for hours, and they create an unpleasant spectacle at your home or business.  They are one-time events, and they may be overkill for mild infestations
A ZappBug heat chamber provides a commercial-level solution in a portable package for a fraction of the price.  
Heat kills bed bugs, even eggs

Easy to use: Set up, load with items, press on


Treats large, stores small, heat's it all

Durable internal frame, 50% more capacity per load than the competition
Fast Discrete Shipping
One Year Warranty
clothes
bedding
shoes
electronics
Children's Toys

books
files
papers
luggage
and most other household items
Manual
Size: 23 x 37.5 x 23 inches
Net Weight: 11 lbs (5 kg)
A necessity if you have bed bug infestation recommended for all travelers
"This has been a very good investment. We had the unfortunate experience of getting bed bugs and this was a critical tool in having piece of mind that every thing we owned could be debugged. It is a must if you have this horrible thing happen to you. We put all items we owned in this. Worked better and every thing can't be tossed in the dryer. Heat is the only thing that kills these horrendous creatures We use it now as a preventative measure. When return from travels all suitcases and contents go thr the zapper as soon as we walk in the door" -Pat
Treats large, stores small, heat's it all
ZappBug heat chambers can be quickly deployed or stored by a single person. Protect your home from future infestations by treating luggage when you return from traveling, a child's backpack, or blankets and pillows.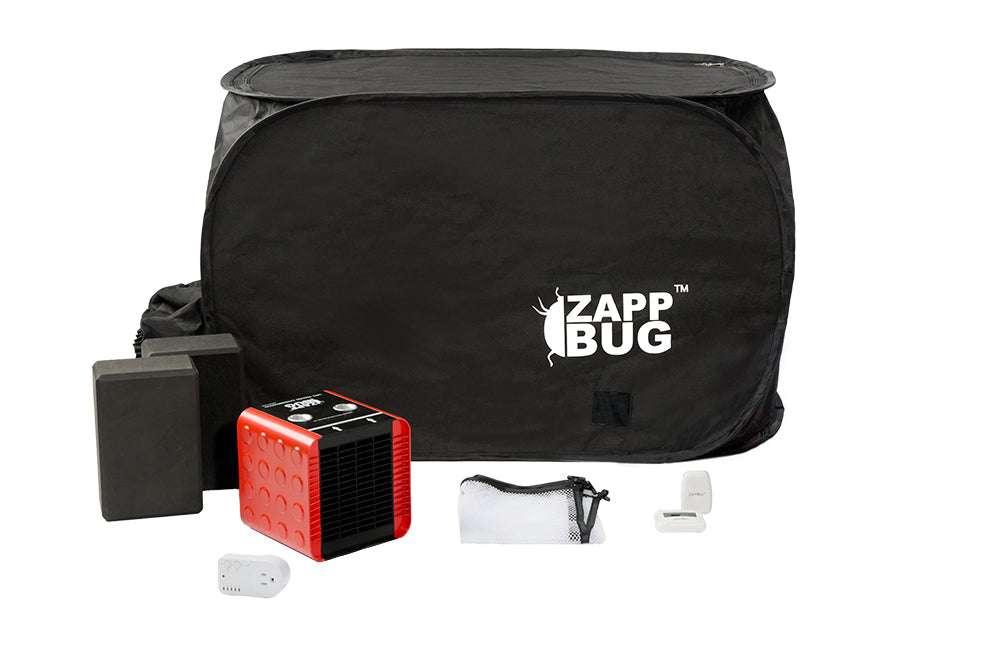 A solution for eggs…
Bed bug eggs are even more difficult to destroy. However, numerous studies have confirmed that heat is a reliable method for controlling bed bugs and their eggs.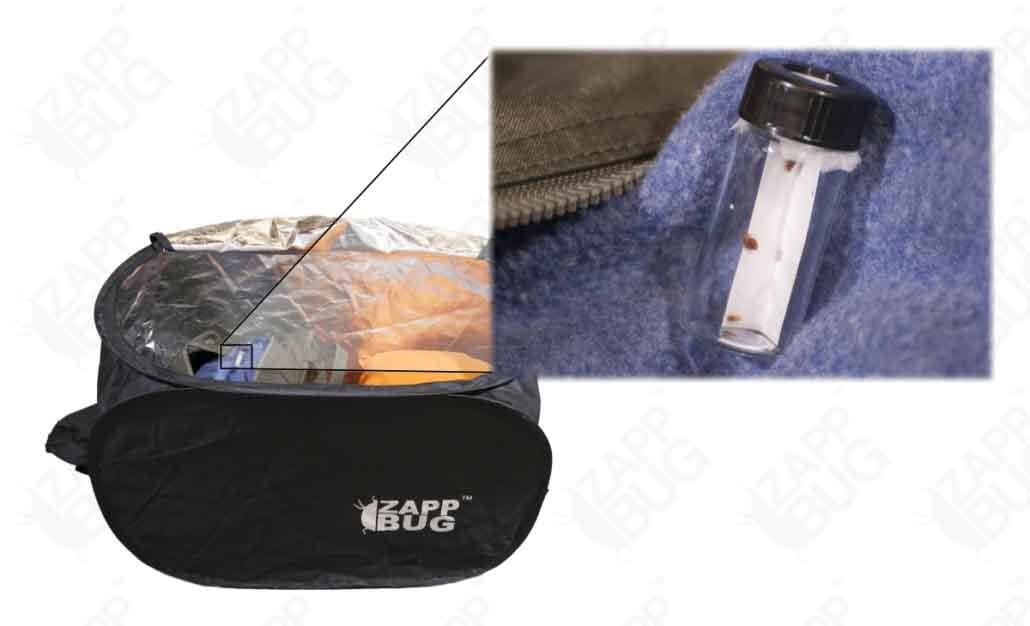 Use at Home
ZappBug chambers simply heat the air that's already in your home to temperatures guaranteed to eliminate pests. Fortunately, numerous studies have independently confirmed that heat is lethal to all bed bugs and their eggs regardless of life stage.