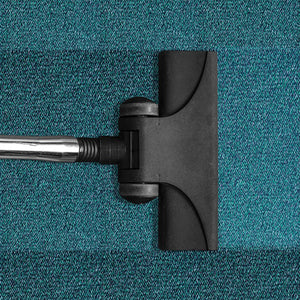 How to Clean Carpet with Bed Bugs
HOW TO CLEAN CARPET WITH BED BUGS
Hey Everyone!
We've been getting a lot of questions about the best way to clean carpet with bed bugs.  If you have bed bugs then you will want to make sure and clean all of your floors.  Carpet can be particularly difficult to clean because bed bugs are tiny and can hide between the threads.  Don't worry, we'll give you all of the information you need to kill any bed bugs that may be hiding in your carpet!
We've made this video (part of step 6) that shows you how to use diatomaceous earth and a vacuum to kill bed bugs.
Vapamore MR-500 Vento HEPA Filtered Canister Vacuum
Quality, power, value and the Vapamore lifetime warranty are the hallmarks of Vapamore and the new MR-500 Vento Canister Vacuum System.
J.T. Eaton Powder (Diatomaceous Earth)
JT Eaton Natural Bed Bug Powder kills bed bug by attaching itself to the outer shell of the bed bug where it dehydrates and kills the bed bug. What's great about the powder is there are no resistant strains of bed bugs to this treatment and it's all natural.
We recommend that take the following steps to get rid of bed bugs in carpet:
Make sure that you have a vacuum clean that uses a bag to collect debris.  A bag-less vacuum like a Dyson or Rainbow is not a good idea because you'll want to seal all of the debris that you have vacuumed up and throw them away.
Spread diatomaceous earth over the floor where you will be vacuuming.  This will help kill any bed bugs that may be in the carpet and and bed bugs that you happen to vacuum up in the process.
Vacuum thoroughly.  Go over every square inch of carpet at least three times.  More is better.
In an abundance of caution you'll want to repeat steps 2-3.  Spread more diatomaceous earth and vacuum it up.  You can't be too careful here.
Next, take the vacuum outside and remove the vacuum cleaner bag full of debris from your vacuuming.  Place the bag in a plastic garbage bag and tie it shut.  This will ensure that any bed bugs you have vacuumed will not re-infest your home.
After that, we recommend using a carpet steamer or shampooer to clean your carpet.
Good luck!  Feel free to contact us if you have any questions about the process.
Posted by Cameron Wheeler