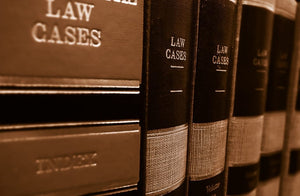 Bed bug infestations have a huge emotional and physical impact, but with a rise in bed bug lawsuits they can also have financial repercussions for property and business owners. After an infestation in 2014-2015 a Des Moines IA homeless shelter has found itself the target of a bed bug lawsuit. The suit was settled this month with those affected by the infestation expected to receive up to $400 each.
While infestations are common it's rare for there to be a class action lawsuit about bed bugs. In this case the shelter itself asserts that they were proactive with dealing with bed bugs and have a program in place to deal with them. It's not uncommon for shelters to have issues with bed bugs – with large numbers of people moving in and out daily, bed bugs are frequently brought to shelters. However, the lawyers for the shelter were careful to avoid blaming any of their residents for the infestation, and deny their own liability and wrongdoing as well.
Bed bug lawsuits are on the rise.
Although this bed bug lawsuit was a class action and will pay out to anyone who can prove they were residing in the shelter during the period in question, most bed bug lawsuits involve single issue infestations. For instance, in April 2018 a family in California was awarded $1.6 million dollars in a suit against their landlords. In this case they faced repeated treatments over the course of several months as the property owners negligent approach to pest control left them stuck and facing the loss of all their furniture. Sadly, a large amount of this lawsuit settlement was for their young child, who was bitten so severely that he has permanent scarring as a result. The jury awarded him $800,000 alone, with the rest awarded to the family.