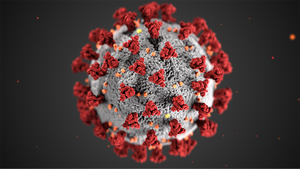 Effective Tools for Killing Coronavirus on Surfaces and Everyday Items
A war is being waged in America, and victory means killing the Coronavirus-2019. The virus and the severe respiratory disease it causes is deadly and invisible, but it can be defeated and destroyed.
In this blog, we have collected information and gathered resources in one spot to help everyone in our community stay safe, strong, and informed. Our plan is to provide useful tools to fight this frightening virus by intense cleaning of surfaces and sanitation of everyday items. We, at ZappBug, offers three products that reach temperatures between 120 to 155 degrees Fahrenheit, these temperatures are known to kill most viruses with high heat treatments. This is an essential tactic in an effective plan of attack against this virus.
At the bottom page, you will find some definitions of scientific terms, links to web resources, and scientific information. The links and information are meant to help you better understand this lethal threat we are facing and how to protect your families and businesses.
FIGHTING FEAR WITH A PREVENTION PLAN
The coronavirus pandemic has swept across this country overwhelming hospitals, personal lives, families and the economy. To battle this virus the Centers for Disease Control and Prevention recommends careful and consistent hand washing, social distancing and cleaning all surfaces in a home or business with a disinfectant. Here is the CDC's complete disinfectant guidance.
Along with cleaning surfaces, scientists have researched how long related coronaviruses like SARS (Severe Acute Respiratory Syndrome)  and MERS (Middle Eastern Respiratory Syndrome) live on surfaces and how high heat can kill the viruses
ZappBug features three products that use high heat to kill organisms, including coronaviruses, on a variety of surfaces. These devices can fit into a deep-cleaning plan for your home or business. The ZappBug Room, Oven 2, and Heater are easily operated tools that will kill bed bugs, parasites and viruses on bedding, mattresses, furniture, clothing and many personal items.
WHY USE HEAT TO KILL VIRUSES ON DIFFERENT SURFACES
Common Viruses' Kill Temperatures and Times
VIRUS
KILL TEMPERATURE
KILL TIME
Ebola

 

(Cutts, 2016)1
140°F
60mins
MERS-COV

 

(India, 1997)2
133°F
25mins
SARS Coronavirus

 

(Duan, 1997)3
131°F
2mins
References:
[1] Cutts T1, Grolla A2, Jones S2, Cook BW1, Qiu X3, Theriault SS4(2016).Inactivation of Zaire ebolavirus Variant Makona in Human Serum Samples Analyzed by Enzyme-Linked Immunosorbent Assay
[2] India Leclercq, Christophe Batéjat, Ana M Burguière, Jean-Claude Manuguerraa(2014). Heat inactivation of the Middle East respiratory syndrome coronavirus.
[3] Rabenau HF1, Cinatl J, Morgenstern B, Bauer G, Preiser W, Doerr HW(2005). Stability and inactivation of SARS coronavirus.
A 2003 research article published by the Hindawi Publishing Corporation noted the SARS virus was killed at 133 degree Fahrenheit after 15 minutes. The virus and its infectious ability last longer on surfaces at lower temperatures.
The Journal of Hospital Infection published an article earlier this year and reported similar results that SARS and MERS coronaviruses can survive for days on some surfaces, but will die at higher temperatures. 
A consistent factor in the research involving temperature is the coronaviruses die at very high temperatures. Research involving the specific COVID-19 virus and its survival at various temperatures is still ongoing.
HOW TO KILL VIRUSES USING HEAT
ZappBug products can become part of a deep cleaning strategy to destroy the virus and prevent infection in our loved ones, employees, and anyone at risk for the severe lung disease caused by the contagion. Scientific research indicates the coronavirus lives for long periods of time on surfaces at room temperature or below. This evidence may be frightening to consider, but we can defeat the fear of this unseen enemy by launching a coherent plan of attack.
The high-heat system calls for placing items into either the ZappBug Room, for beds or furniture, the ZappBug Oven 2, for small furniture or the ZappBug Heater for smaller pieces like household items and clothing. Once the items are placed, the device is heated to temperatures between 120 to 155 degrees Fahrenheit for at least 60 minutes; these temperatures are known to kill most viruses on or hiding inside unseen places.
ZappBug can be part of a successful plan to marshal every weapon in the war against the most virulent and deadly pandemic to strike this county in 100 years.
Shop Zappbug Product
FALL AND WINTER RETURN
As we grapple with how to protect our loved ones and ourselves against this virus, the hope is the infectious curve will drop during the summer months. However, the CDC reported there is no certainty this coronavirus will act similar to the seasonal influenza.
If the new coronavirus does slow in the summer, there is concern in the scientific community the infectious disease will return in the fall or winter, and a vaccine may not be ready by the end of the year. If the summer months do slow the rate of infections, that would be the best time to take on deep cleaning projects as a serious strategy to remove the COVID-19 virus from where we live and work.
If there is one certainty in the grim march of this virus, it is the uncertainty and fear that follows in its wake. Unsettled as these times look, there are ways to kill this virus in our homes and businesses and slow the rate of infection.
Us at ZappBug, believe now is the time for all or us to come together as one. We can fight this virus and end its threat to our lives and way of life. We encourage everyone to follow the CDC guidelines, as well as our prevention plan for deep cleaning and sanitizing your home and business.
Join us in saluting our health care workers and first responders who continue to place their lives in danger. If possible, reach out, even from a distance, to help anyone in need or suffering from the loss of a loved one.
The times have changed and now is the time for us to change, to come together and end this nightmare.
COVID-19 TERMS AND DEFINITIONS
The array of scientific terms and government jargon concerning the coronavirus can be dizzying and impenetrable. The following is a list of common terms found in news stories and government press releases. The virus, which is commonly referred to as the COVID-19 virus or the novel coronavirus, among other terms, is not the same as COVID-19. The virus is usually referred to by scientists and doctors as SARS-CoV-2 or the virus that causes the lung disease COVID-19.
COVID-19 is the disease the virus causes, which is a severe acute respiratory syndrome, also referred to as viral pneumonia.
The following definitions are from the National Institute of Health and CDC website.
Coronaviruses, from NIH

: Coronaviruses are a large family of viruses that usually cause mild to moderate upper-respiratory tract illnesses, like the common cold, in people. However, three times in the 21st century coronavirus outbreaks have emerged from animal reservoirs to cause severe disease and global transmission concerns….

SARS_CoV-2, from NIH:

 

Seven coronaviruses are known to cause human disease, four of which are mild: viruses 229E, OC43, NL63 and HKU1. Three of the coronaviruses can have more serious outcomes in people, and those diseases are SARS (severe acute respiratory syndrome) which emerged in late 2002 and disappeared by 2004; MERS (Middle East respiratory syndrome), which emerged in 2012 and remains in circulation in camels; and COVID-19, which emerged in December 2019 from China and a global effort is under way to contain its spread. COVID-19 is caused by the coronavirus known as SARS-CoV-2.

New or Novel Coronavirus, from NIH:

 

A novel coronavirus is a new coronavirus that has not been previously identified. The virus causing coronavirus disease 2019 (COVID-19), is not the same as the coronaviruses that commonly circulate among humans and cause mild illness, like the common cold.

COVID-19:

 

In January 2020 a novel coronavirus, SARS-CoV-2, was identified as the causative agent of an outbreak of viral pneumonia centered around Wuhan, Hubei, China. That disease is now called COVID-19. The virus has caused a widespread outbreak of disease similar to SARS throughout China, with exported cases occurring in four other continents, including the United States.
Information and Resource sites
The following links provide up-to-date information on the COVID-19 virus and the severe acute respiratory syndrome disease it causes.
Cleaning and disinfecting
https://www.cdc.gov/coronavirus/2019-ncov/prevent-getting-sick/cleaning-disinfection.html
National Institute of Health (NIH)
https://www.niaid.nih.gov/news-events/news-releases
https://www.niaid.nih.gov/news-events/director-in-the-news
https://www.niaid.nih.gov/news-events/blog
Centers for Disease Control and Prevention (CDC)
Science Magazine Offers Free Articles on COVID-19 Research
The Science journals are striving to provide the best and most timely research, analysis, and news coverage of COVID-19 and the coronavirus that causes it. All content is free to access.
https://www.sciencemag.org/coronavirus-research-commentary-and-news?IntCmp=coronavirussiderail-128