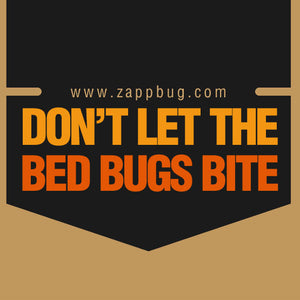 How to Get Rid of Bed Bugs [Infographic] by ZappBug
The common bed time saying "Sleep Tight, Don't Let the Bed Bugs Bite" is becoming a frighteningly real concern for households across the United States.
Pest management companies have seen an 81% increase in bed bug infestations since 2000. Entomologists believe that, in 2012, we may only be seeing the beginning of a growing national issue as increased travel and denser living fuels the speedy spread of these blood sucking creepy crawlers.
ZappBug's Co-Founder and CEO Cameron Wheeler presents that "the best defense against bed bugs is a working understanding of these creatures, how they spread, and best practices for preventing bringing them into your home to begin with."
With that in mind, ZappBug has created the following infographic to help answer some of their most frequestly asked questions about bed bugs and bed bug infestations. If you enjoy our infographic, please consider sharing it using the buttons above or the embed code below!
Embed this image on your site: