Best for Large Furniture
ZappBug Room
The ZappBug Room provides the largest capacity of any portable bed bug heating system available on the market today. The ZappBug Room provides confidence and peace of mind that the bed bugs are dead and the infestation problem is solved.

Heat is the solution trusted by professionals to eradicate bed bugs. Heat is a simple and reliable solution for peace of mind.
Professional heat treatments can also cost thousands of dollars, displace you from your home for hours, and they create an unpleasant spectacle at your home or business.
A ZappBug heat chamber provides a commercial-level solution in a portable package for a fraction of the price.  
Heat kills bed bugs, even eggs

Easy to use: Set up, load with items, press on


The largest capacity of any portable bed bug extermination heating system available

Treats large, stores small, heat's it all

Durable internal frame, 50% more capacity per load than the competition
Fast Discrete Shipping
One Year Warranty
Manual
Size: 111 x 57.5 x 80 inches
Net Weight: 52 lbs (23.5 kg)
files
paper
clothes
bedding
shoes
books

couches
mattresses
tables
chairs
electronics
and much more
WOW - can't believe how many of those bugs hid in things
"We purchased this in March 2019 - so far we have toasted 4 loads of furniture, bedding, etc. with lots of vacuuming. The last batch was our king size bed frame - what an incredible number of those bed bugs came crawling out and died in the oven. The room was easy to assemble and operate and if those bugs ever do return we know exactly what to do to get them again. We have also removed the carpeting and replaced with hardwood floors so they can't go undetected as easily. Well worth the expense and still a fraction of the cost of an exterminator (where we would have had to remove all pets, electronics, plants and medications for the day for them to treat the whole house). "- S. Jones
Treats large, stores small, heat's it all
The ZappBug Room is a professional bed bug heat treatment solution. The Room is large enough to accommodate appliances, California King sized mattresses, or shelves full of smaller items. You don't have to choose between peace of mind and disposing of your belongings. After the treatment, it can be collapsed for storage or transport.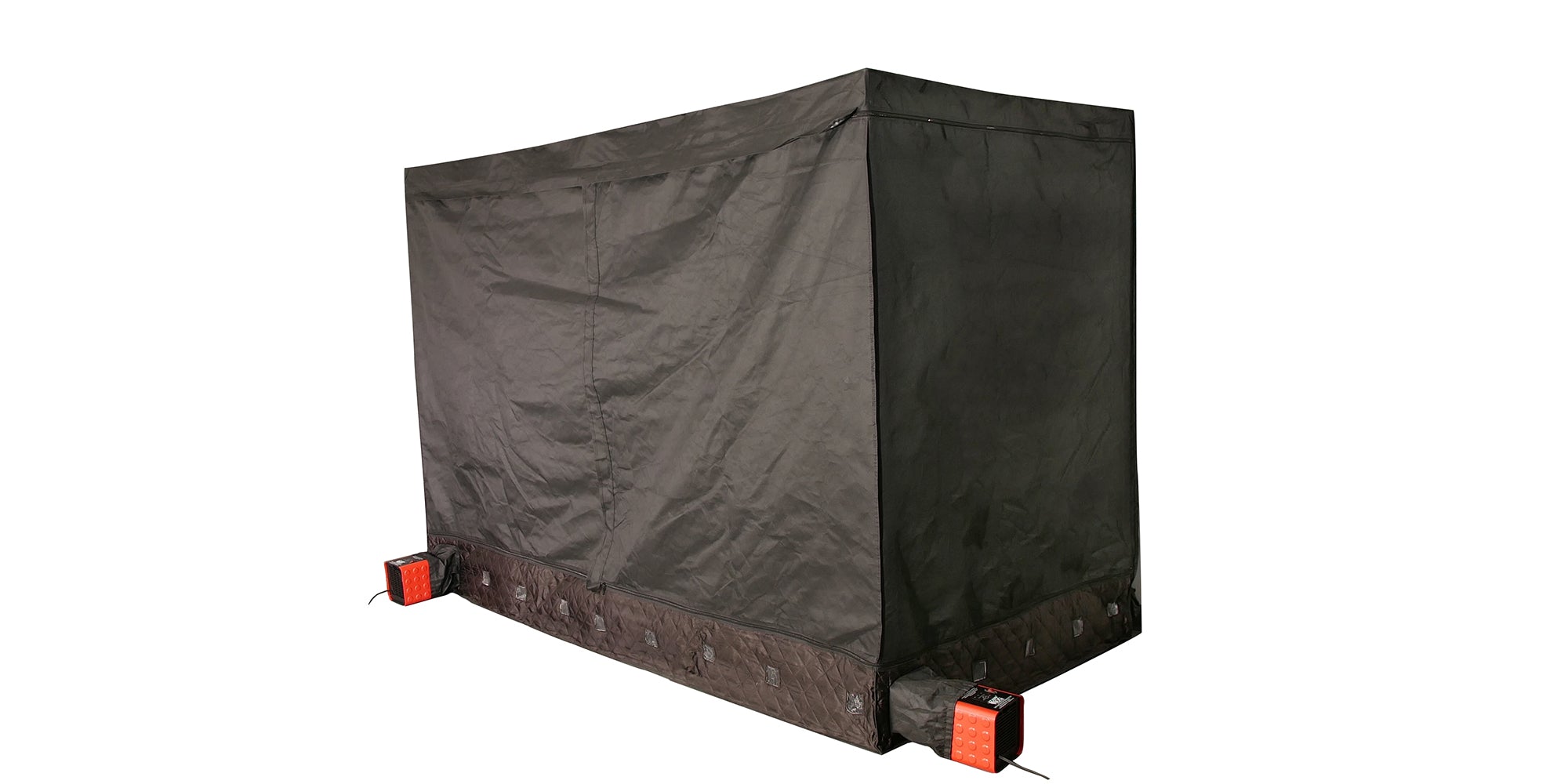 A solution for eggs…
Bed bugs are resistant to many common pesticides. Bed bug eggs are even more difficult to control. Heat is scientifically proven to control bed bugs and their eggs.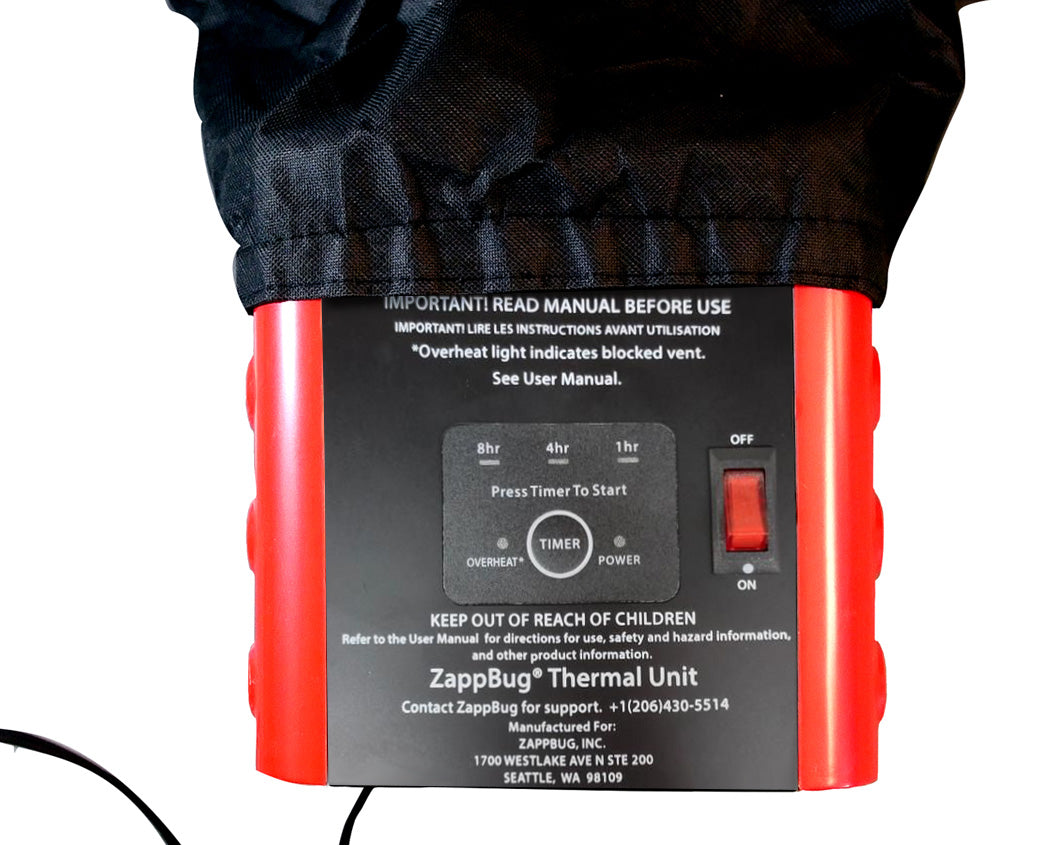 Save Furniture
The large size of the ZappBug Room means that you do not have to choose between living with bed bugs or disposing of furniture.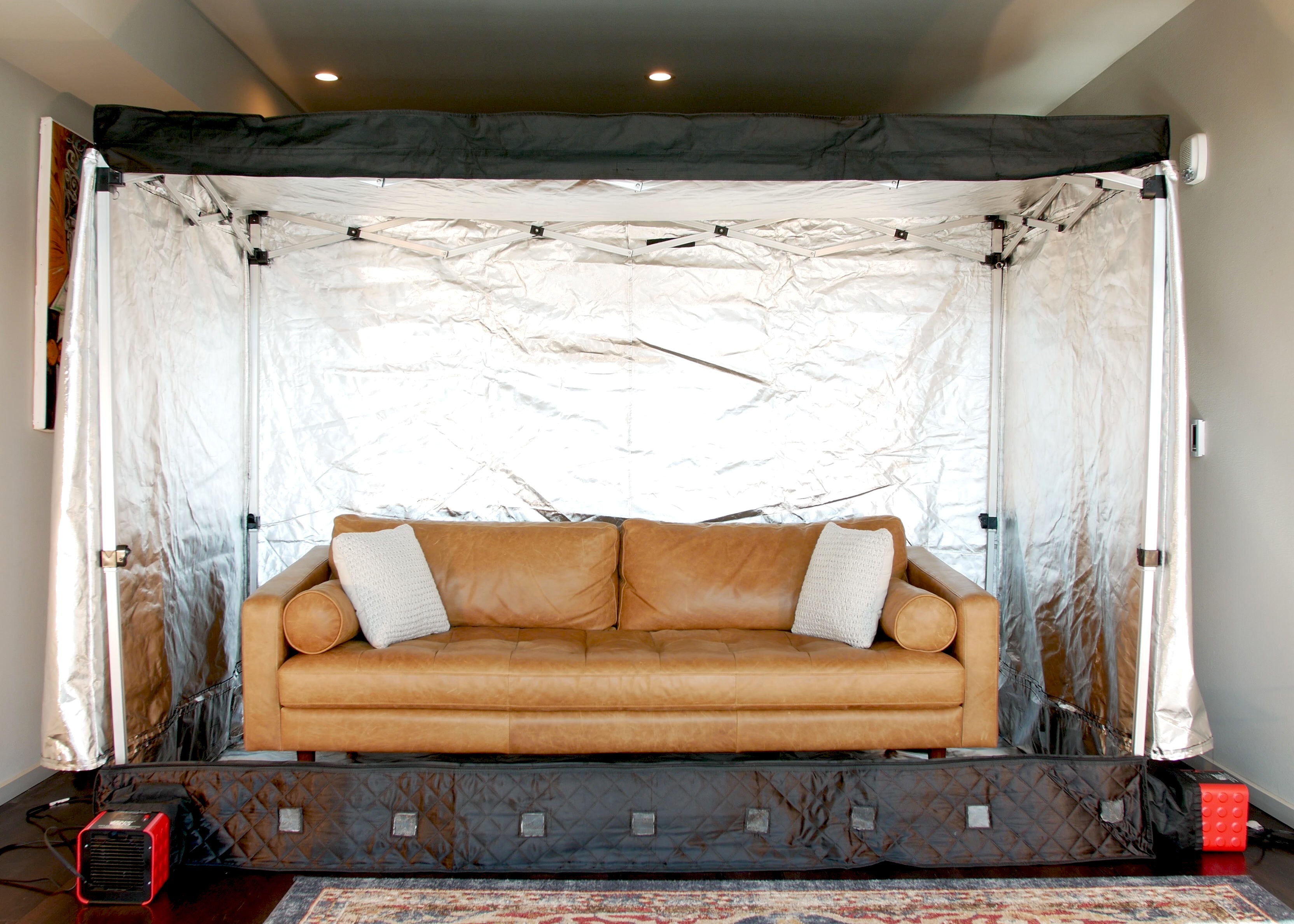 Designed for Businesses and Nonprofits
Controlling bed bugs in commercial spaces is expensive and inconvenient. Usually, it means hiring professionals who may take days to respond, closing for treatment, plus a restricted-entry interval, often as long as 12 hours. Heating or fumigating an entire structure can easily cost more than $10,000, and these treatments offer no residual protection.

The ZappBug Room allows you to heat treat bed bugs in an isolated environment with minimal disruption.