Best for household items and small furniture
ZappBug Oven 2
Heat is the solution trusted by professionals to eradicate bed bugs. Heat is a simple and reliable solution for peace of mind.
Professional heat treatments can also cost thousands of dollars, displace you from your home for hours, and they create an unpleasant spectacle at your home or business. 
A ZappBug heat chamber provides a commercial-level solution in a portable package for a fraction of the price.  
Heat kills bed bugs, even eggs

Easy to use: Set up, load with items, press on.


Treats large, stores small, heat's it all

Durable internal frame, 50% more capacity per load than the competition
Fast Discrete Shipping
One Year Warranty
clothes
bedding
shoes
electronics
children's toys

books
files
papers
luggage
and most other household items
Manual
Item Weight: 20 pounds
Product Dimensions: 39.5 x 39.5 x 28 inches
Smartly Designed
"Recieved Oven 2 fast. Well packaged. SO glad I purchased Oven 2 for the size when it its recomended to space your items placed with 6" spacing...It stores really well due to very smart design with provided storage bag . I will say the unit will create alot of heat if you will use it in your house, I use mine in the garage. As stated you will need 2 separate circuits for the heaters they will draw alot current. The units will tell you if there are current issues by blinking lights then shutoff. Good safety design. What I have learned through this BB mess is you must use All methods to fight this war. Pesticide, Diatamachus earth , and Heat if possible. My dilema was not knowing I had the problem so the problem GREW. They bite her not me. This can heat books furniture pillows clothes shoes a microwave bedding pots pans silverware you name it...." - Glenn.
Proven Thermal-heating Technology
The ZappBug Oven 2 is an excellent portable choice for eliminating bed bugs from smaller items. It can be operated in living rooms, bedrooms, or office settings with the same proven thermal-heating technology as our other ZappBug products. The ZappBug Oven 2 kills bed bugs in all life stages – eggs, nymphs, and adults.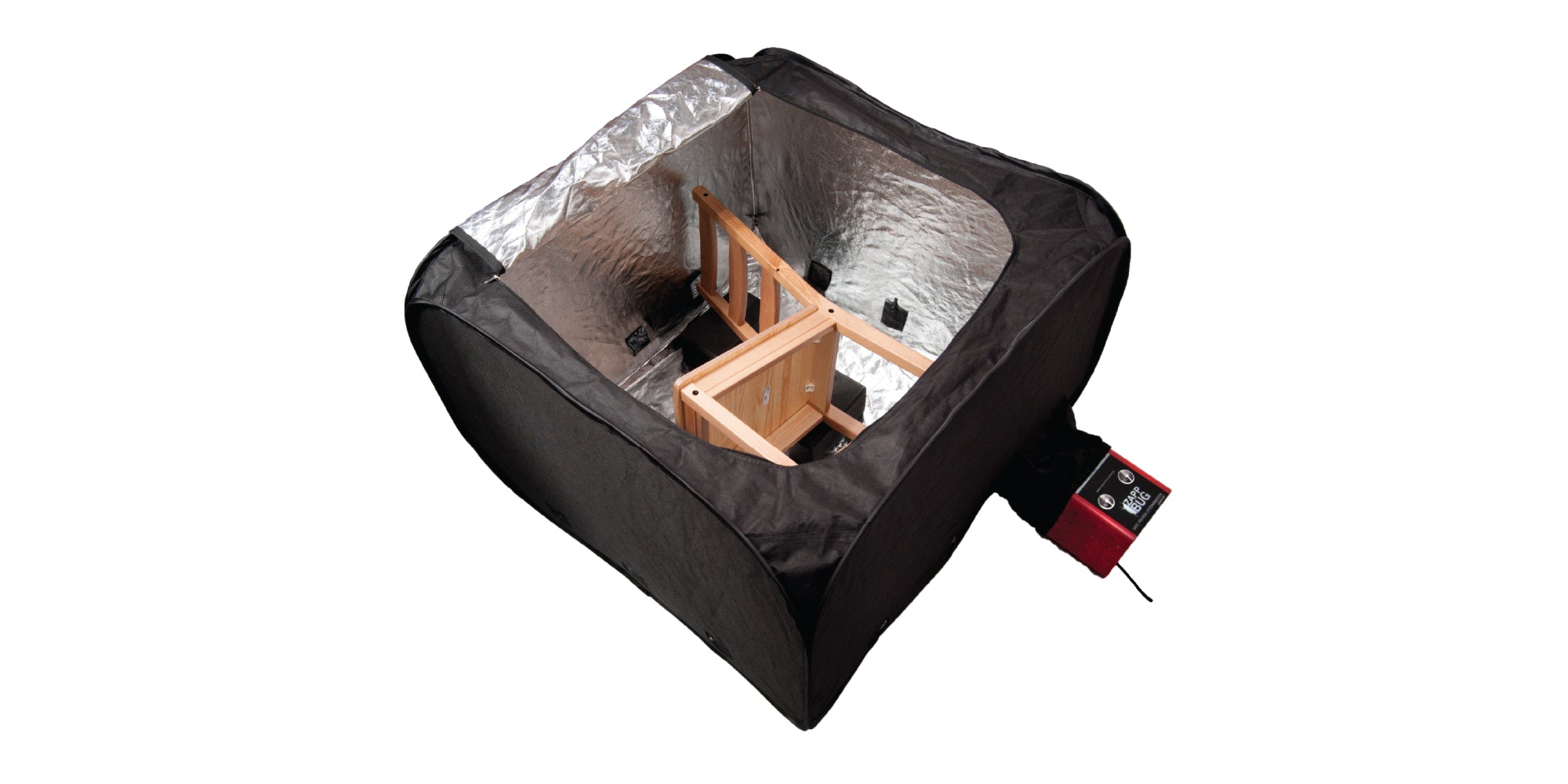 A solution for eggs…
Bed bugs are resistant to many common pesticides. Bed bug eggs are even more difficult to control. Heat is scientifically proven to control bed bugs and their eggs.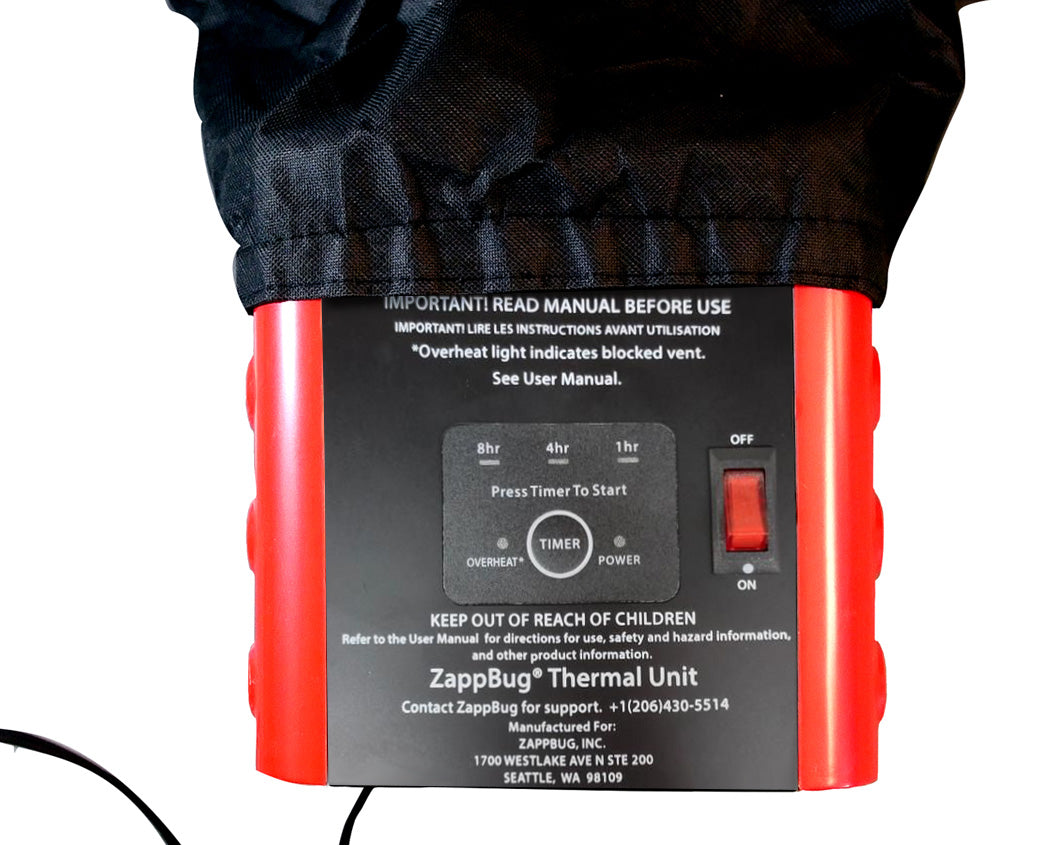 Perfect for homes, shelters, and offices
The ZappBug Oven 2 is a portable thermal chamber that will treat items at home, in office, or while traveling. The unit measures 39.5 inches-by-39.5 inches-by-28 inches and is large enough to treat household items such as dining room chairs, shoes, books, papers, clothes, bedding, electronics, or small furniture pieces. It is also an excellent choice for a business to heat treat standard office chairs, small file cabinets, cushions, and other items infested with bed bugs.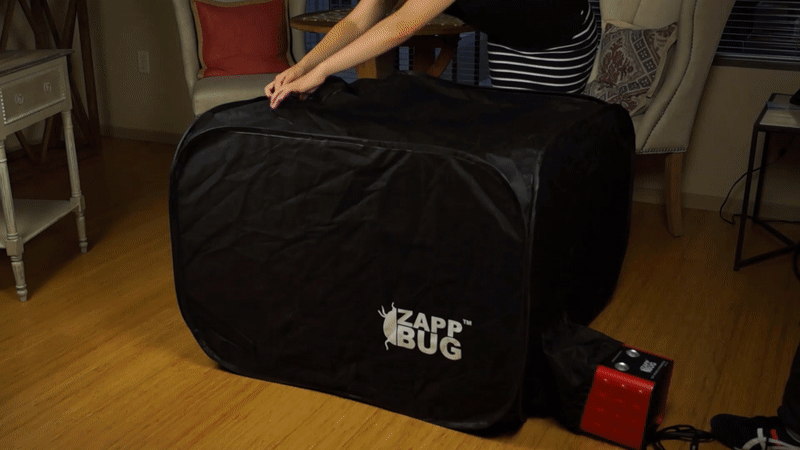 Use at Home
ZappBug chambers simply heat the air that's already in your home to temperatures that kill bed bugs. Fortunately, numerous studies have independently confirmed that heat is lethal to all bed bugs and their eggs regardless of life stage.